Stephen Krzywicki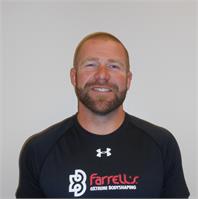 Member Since: January 2014
The reason I started Farrell's: My wife made me.
My favorite part of being an instructor: Watching people transform. Not just physically but mentally as well.
My favorite combo is: Jab, Cross, Hook
My favorite muscle group is: Bicep
My favorite quote: If it doesn't challenge you it won't change you.
Stephen Krzywicki is currently not instructing any classes.